Are African Lions Stronger than Siberian Tigers?
Battle of the big cats: Africa's mightiest lion takes on Siberia's toughest tiger
In the realm of wildlife, few debates ignite as much fascination and fervor as the one comparing the strengths of lions and tigers. These majestic apex predators, each representing the pinnacle of their respective ecosystems, have captured the imagination of humans for centuries. In this comprehensive examination, we aim to delve deep into their anatomical structures, behavioral patterns, and unique adaptations to uncover the answer to the age-old question: Are African lions stronger than Siberian tigers?
Are African Lions Stronger than Siberian Tigers?
Prepare to be amazed as we embark on a captivating journey through the vast Savannas of Africa and dense forests of Siberia. We will unravel the mysteries surrounding these magnificent beasts, exploring their immense power and agility like never before. Get ready to witness raw brute force combined with unparalleled grace, as we compare every aspect of these feline powerhouses – from their muscular builds to their extraordinary hunting skills. It's time to unleash your inner explorer and discover which mighty cat truly deserves the crown of strength!
African Lions
Known scientifically as Panthera leo, these lions are regal creatures that adorn the African savannas. Their robust anatomy is a testament to their dominance in their habitat. These creatures boast an imposing size and weight, with adult males often weighing between 330 to 550 pounds (150 to 250 kilograms). Their muscular structures are remarkable, characterized by powerful forelimbs and shoulders, a physical attribute that aids in tackling large prey.
Siberian Tigers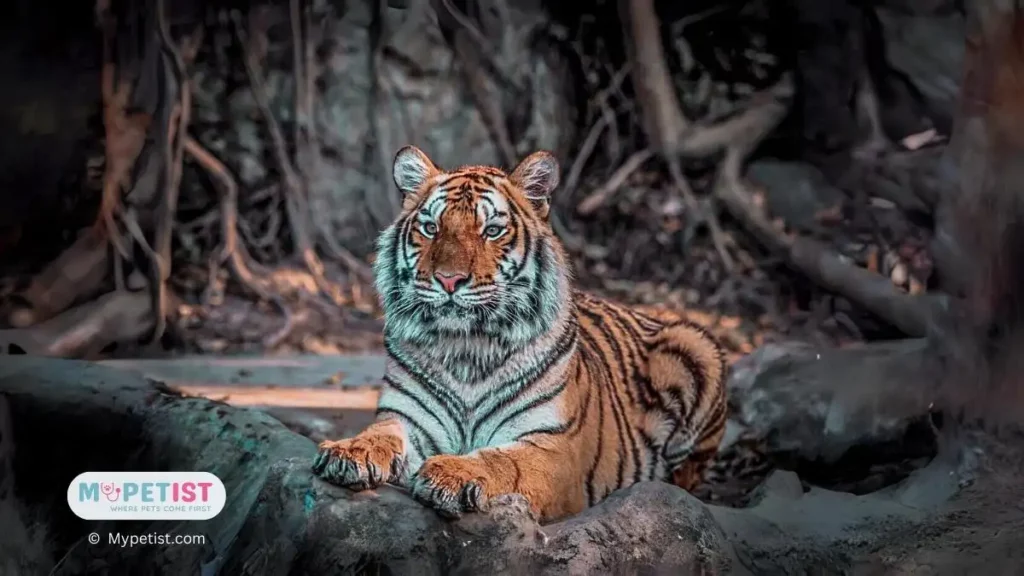 In the distant forests of Siberia, we encounter the formidable Panthera tigris altaica, or the Siberian tiger. Siberian tigers are renowned as the world's largest big cats, with males weighing between 400 to 675 pounds (180 to 306 kilograms). Their brawny bone structure complements their impressive muscular build, providing them with agility and strength. Siberian tigers, like African lions, have evolved to become masters of their craft.
Strength and Endurance
African Lions
They have earned a reputation for their formidable bite force, boasting a bite pressure of around 600 pounds per square inch (PSI). This immense biting strength enables them to pierce through the tough hides and bones of their prey, making them adept hunters. When it comes to endurance, these lions exhibit remarkable stamina, capable of chasing down prey over short distances with surprising bursts of speed.
Siberian Tigers
Siberian tigers, too, possess an awe-inspiring bite force, with recorded values reaching up to 950 PSI. This astonishing pressure allows them to deliver a bone-crushing bite, effectively dispatching their prey. In terms of endurance, Siberian tigers are known for their remarkable stamina, particularly in cold, harsh environments. They can pursue their quarry for extended distances, thanks to their efficient use of energy.
Predatory Behavior
African Lions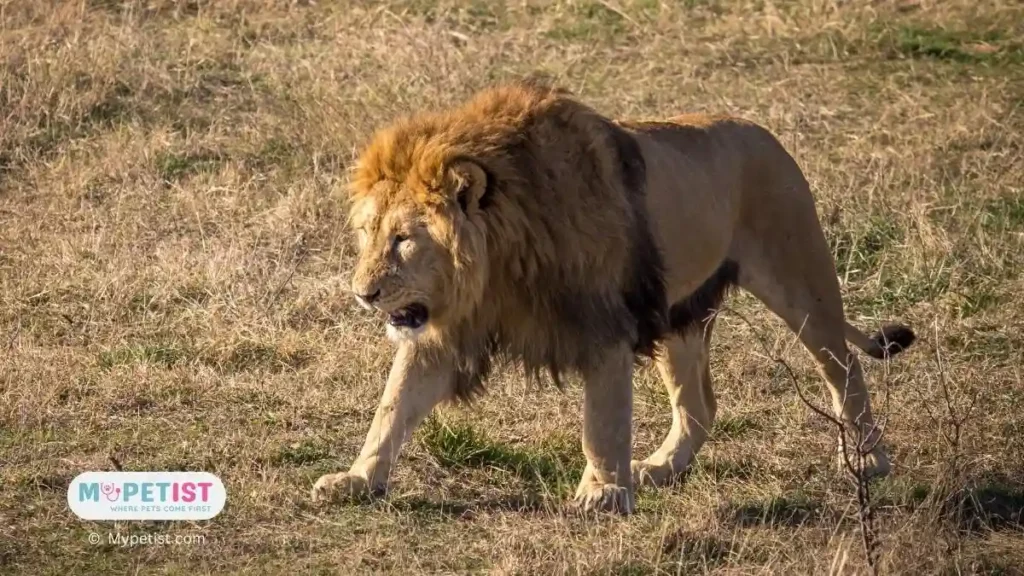 They are famed for their cooperative hunting strategies. They often hunt in prides, working together to bring down larger prey. This social hunting behavior allows them to take on formidable adversaries like wildebeests and buffaloes, showcasing their collective strength and cunning tactics.
Siberian Tigers
In contrast, tigers are solitary hunters. They rely on stealth and surprise, stalking their prey silently through the dense forests of Siberia. This solitary approach demands exceptional strength and skill, as they often tackle large prey such as deer and wild boar alone.
Territorial Instincts
African Lions
Lions are territorial animals, fiercely defending their pride's territory. They mark their domain through scent markings and vocalizations, making it clear to other prides that they are unwelcome. Territory disputes can lead to intense conflicts, showcasing their territorial prowess.
Siberian Tigers
Siberian tigers, too, exhibit territorial instincts, though their territories are vast and often overlap with those of other tigers. They communicate their presence through scent markings and vocalizations, reducing direct confrontations but still asserting their dominance.
Social Structure
African Lions
Lions live in prides with a complex social hierarchy. These prides typically consist of related females and their offspring, led by a dominant male. The cooperative nature of prides offers them advantages in terms of protection and access to resources.
Siberian Tigers
Siberian tigers, on the other hand, are solitary creatures. They prefer a more solitary lifestyle, with interactions between individuals usually occurring during mating. This solitary disposition requires them to rely solely on their individual strength and hunting prowess.
Feeding Habits and Diet
African Lions
They primarily prey on herbivores, targeting a variety of species, including zebras, antelopes, and buffalo. Their hunting success rate varies, but they often rely on teamwork to secure their meals.
Siberian Tigers
Siberian tigers have a diverse diet that includes deer, wild boar, and smaller mammals. Their solitary hunting style demands precise execution, and they are known for their ability to ambush and overpower their prey effectively.
Adaptations to Environment
African Lions
They have adapted to the arid African savanna in numerous ways. One distinctive adaptation is the male's impressive mane, which provides protection during territorial disputes and serves as a sign of vitality. Their behavior also reflects adaptation, with prides often strategically positioning themselves near water sources during the dry season.
Siberian Tigers
These tigers have evolved to thrive in the cold climates of Siberia. Their dense fur, distinctively pale in color, helps them retain heat in frigid conditions. Behavioral adaptations include their solitary hunting techniques and their ability to traverse vast snowy landscapes efficiently.
Conservation Status
The conservation status of both these lions and tigers is a cause for concern. Both species face threats due to habitat loss, poaching, and human-wildlife conflict. Conservation efforts are underway to protect these magnificent creatures, but their populations continue to dwindle.
Recap
In the quest to determine whether African lions are stronger than Siberian tigers, it becomes apparent that both these apex predators are marvels of nature in their own right. Their unique adaptations, hunting techniques, and behavioral patterns showcase their strength in different ways. Ultimately, the answer to this age-old question lies not just in physical prowess, but also in the contexts of their respective environments and lifestyles.
As these majestic creatures continue to roam their natural habitats, it is our responsibility to ensure their survival. Through conservation initiatives and a deeper understanding of their extraordinary qualities, we can ensure that both African lions and Siberian tigers remain symbols of the wild's indomitable spirit.